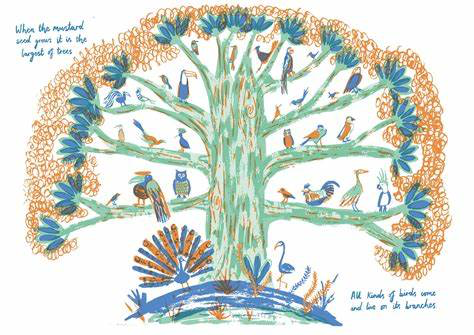 Intent
At Mordiford Primary School, our goal is to provide an engaging and inclusive PE curriculum that promotes the enjoyment of physical activities while nurturing the overall health, fitness, and well-being of our students from EYFS to Year 6.
Our aim is to deliver a high-quality physical education program that not only inspires all students to excel in competitive sports and physically-demanding activities but also instils the School Games values (respect, honesty, self-belief, passion, determination and teamwork). We believe that through participation in sports and other physical pursuits, children will develop confidence, resilience, and teamwork skills that extend beyond the classroom.
Aligned with the national curriculum for PE, our objectives are to ensure that all students:
Develop competence and excel in a wide range of physical activities
Engage in sustained periods of physical activity for improved fitness and well-being
Participate in competitive sports and activities, fostering character-building experiences
Lead healthy and active lives, understanding the significance of physical well-being
Implementation
At Mordiford Primary School, our PE curriculum is delivered by a dedicated team of teaching staff, PE specialists, and qualified sports coaches. We are committed to providing equal opportunities for all students to participate in a variety of sports and physical activities within a supportive and nurturing environment. We encourage students to engage in physical exercise throughout the day, including PE lessons, extracurricular clubs, outdoor learning, lunchtime provisions, active breaks and special events.
Our carefully designed PE curriculum offers a diverse range of sporting experiences, allowing each child to develop their skills and knowledge through competitive, team-based, and individual sports. We strive to help students discover and nurture their particular interests and talents in various sports. Additionally, we provide appropriate support to ensure that children with additional needs can actively participate and gain confidence in their skills, understanding, and motivation.
We follow the National Curriculum for PE, which is complemented by a defined skills and knowledge progression. This ensures that childrens' learning is progressive, building upon their prior knowledge and experiences. To enhance our curriculum and support the development of physical literacy, we have implemented the Real PE scheme. This structured approach provides students with a comprehensive framework to develop and refine their fundamental movement skills. Real PE offers progressive activities and challenges that cater to individual abilities, ensuring that students build upon their prior knowledge and experiences in a cohesive and engaging manner.
During each year in Key Stage 2, students will participate in a two-week intensive swimming course which aims to improve their swimming skills and enhance their knowledge of water safety.
Our Young Leaders at Mordiford Primary School play a vital role in inspiring social, physical, and mental activity on the playground. Through a student-centred approach, teachers facilitate learning and guide students towards becoming successful learners and confident, happy individuals. They develop their own leadership skills while enhancing others' sporting experiences.
Impact
At Mordiford Primary School, our PE program aims to achieve the following outcomes for our children:
Develop exceptional knowledge and skills in PE, fostering a deep understanding of the subject
Cultivate a willingness to practice and refine skills across various activities and contexts, resulting in high levels of progress and performance
Foster an understanding of the importance of maintaining a healthy lifestyle through a varied diet and engaging in regular physical activity
Instil the ability to sustain physical activity for extended periods, promoting long-term health and well-being
Nurture leadership qualities through our Young Leaders, empowering students to take initiative, organise and officiate events, evaluate performance, and inspire others with exemplary sporting attitudes
Encourage originality, imagination, and creativity in students' techniques, tactics, and choreography.
Foster a comprehensive understanding of how to improve personal performance as well as that of others, promoting independent learning and perseverance
Ensure that students can swim a minimum distance of 25 meters and possess essential water safety knowledge by the end of Year 6
At Mordiford Primary School, we are dedicated to providing a holistic and enriching PE curriculum that nurtures our students' physical abilities, promotes a healthy lifestyle, and fosters essential skills and qualities that extend beyond the realm of physical education. By creating a supportive and inclusive environment, we aim to empower our students to thrive both academically and personally.