Welcome to Frome Class
Literacy
At the start of the term, our primary focus will be on building our understanding of grammar and honing our ability to use dialogue and descriptive language through the use of expanded noun phrases. As we work on these skills, we will also be studying the play "Much Ado About Nothing" by William Shakespeare. We will delve into the intricacies of the play and culminate our learning by putting on our own performance at The Courtyard for a live audience.
After completing our study of the play, we will transition to analysing the book "The Jamie Drake Equation" by Christopher Edge which fits nicely with our Science topic. During this unit, we will sharpen our comprehension skills and use the book as inspiration for a variety of writing exercises.
Maths
With a focus on fractions, we strive to build upon the foundational knowledge acquired in previous academic years, in order to equip our students with the skills and understanding necessary to tackle more advanced concepts with confidence and proficiency.
To achieve this, we have adopted the 'White Rose' curriculum as our primary resource. This curriculum provides a structured and progressive approach to learning, with a focus on recognizing equivalent fractions, converting between fractions, ordering and comparing fractions, and adding and subtracting fractions. Our students will have the opportunity to engage with a diverse range of activities and exercise
Other Subjects:
Science
In this unit, students will embark on a journey of discovery as they explore the intricacies of Earth and Space. They will gain a comprehensive understanding of the Solar System, including the formation of the Sun, planets, moons, asteroids, comets, and other bodies. Students will learn about the characteristics of the inner and outer planets, and how the Sun's gravity holds everything in the Solar System in orbit.
One of the key focuses of the unit will be the impact of the Moon's orbit on Earth. Students will explore the lunar phases and the causes of eclipses, both lunar and solar. They will also learn about the tides and how the Moon's gravitational pull affects our oceans.
History
In addition to learning about the Solar System and the impact of the Moon's orbit on Earth, this unit will also delve into the history and future of human space exploration. Students will research the ground breaking achievements of past space missions and the people who made
them possible. They will learn about the first human spaceflight by Yuri Gagarin in 1961, the Apollo missions to the Moon, and the current International Space Station.
Geography
This unit will also explore the question of why different regions of Earth have different climates. Students will learn about the Earth's orbit and how it affects the distribution of sunlight and heat around the planet. They will study the different climate zones, including tropical, temperate, and polar regions and understand how they are affected by factors such as latitude, altitude, and ocean currents.
Art and DT
The children will go through the creative process of designing and making their own wire sculptures. The class will then host an exhibit for the parents to visit, showcasing their sculptures and providing an opportunity for the students to share their learning and artistic creations. This will give students a sense of pride and accomplishment and help them understand the importance of showcasing their work to a wider audience.
PE
During our sessions with Tom from PACES, we will be participating in an orienteering unit which will give the children the opportunity to find objects hidden around the school by reading a map as well as developing the children's fitness, teamwork and resilience. We will also be creating a dance for our second lesson of the week.
Personal, Social and Health Education (PSHRE)
Students will learn about their rights as human beings and the importance of treating others with respect and kindness. They will explore the concept of empathy and learn how to put themselves in others' shoes to understand and respect different perspectives.
They will also learn about the importance of self-respect and self-care, including how to set boundaries and communicate effectively. They will learn how to advocate for themselves and others, and the importance of standing up against bullying and other forms of mistreatment.
Homework
In addition to the in-class activities and lessons, students will also be expected to complete homework assignments each week. Parents will be informed of the homework assignments via the class weekly email, which will provide an overview of the work that needs to be completed and the deadline for submission.
In addition to the weekly homework assignments, students will also be expected to complete weekly spellings, which will be provided by the teacher. Spelling practice is an important aspect of language development and will help students to improve their writing skills.
Reading journals will also be expected to be completed most days, as it is important for the students to read regularly to improve their reading comprehension and fluency. This will be a
great opportunity for students to practice the skills they learn in class and to reflect on their reading.
What you can do to help?
It is important for parents to actively support their child's learning by reading with them daily. This can be done by either hearing your child read or reading with them, whether it is a school book, library book, comic or an online text.
Reading with your child on a regular basis is a great way to improve their reading skills, increase their vocabulary, and spark their imagination. Furthermore, talking to your child about what they have been studying in school and discussing any subjects or topics that have captured their interest can also be a great way to support their learning and encourage their curiosity.
Researching subjects and topics that are of particular interest to your child can also be beneficial. This can help to deepen their understanding and provide them with additional resources and information to explore.
Parental involvement in children's education is essential for academic success and reading with your child daily is one of the most effective ways to support their learning. By setting aside time to read with your child and discuss what they're learning, you can help to build a lifelong love of learning and set them on the path to success.
Our Teachers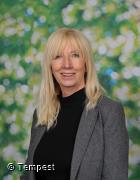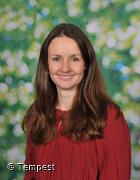 Mrs Fraser
Teaching Assistant
Things To Remember
Our PE days are Monday and Wednesday.
Helpful Information