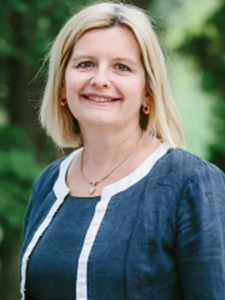 Welcome to our school website. I am delighted to have joined the school as Headteacher in September 2021. The school motto of 'Treasure Each Individual' reflects our view that all children deserve to be valued and supported to develop their own unique talents and is borne out by what I witness in the day to day running of the school.
Our motto is underpinned by our Christian vision, based on Psalm 139. We recognise that all of us are 'wonderfully made…dearly loved and precious in God's sight'.
Our aim is to inspire our children in the widest sense : spiritually, academically, physically, culturally and globally so they are equipped to be the best they can in every sense and prepared for live as citizens in the wider, ever-changing world. We want our children to be confident, creative, open-minded thinkers with a love of learning, who respect and care for each other and the world around them.
Mordiford Church of England Primary School is a friendly and thriving village school nestled in the countryside, surrounded by forests and rivers. It is an ideal location and wonderful environment in which our children can grow and flourish. Reading about a school is only an introduction, we encourage you to come and meet us and see our school in action. Pick up the phone and make an appointment, we would be delighted to show you around.
Kind regards
Sue Warmington