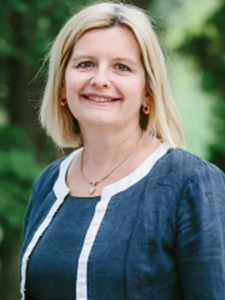 Welcome!  I am delighted to have joined the school as Headteacher in September 2021.
The school motto of 'Treasure Each Individual' reflects our view that all children deserve to be valued and nurtured to develop their own unique talents and is borne out by what I witness in the day to day running of the school.
Our motto is underpinned by our Christian vision, based on the parable of the Mustard seed :
'Though it is the smallest of all seeds, yet when it grows, it is the largest of garden plants and becomes a tree, so that the birds come and perch in its branches." (Matthew 13 v31-32)
(read more about our vision here)
Our aim is to inspire our children in the widest sense : so they grow and flourish academically, physically, spiritually, culturally and globally so they are equipped as responsible citizens in the wider, ever-changing world. We want our children to be confident, creative, open-minded thinkers with a love of learning, who respect and care for each other and the world around them. We want them to be the best they can be. We have a very experienced team of teachers and TLAs to make sure children are given the very best learning experiences and support we can offer.
Mordiford Church of England Primary School is a friendly and thriving village school nestled in the countryside, surrounded by forests and rivers. It is an ideal location and wonderful environment in which our children can enjoy learning. Reading about a school is only an introduction, we encourage you to come and meet us and see our school in action. Pick up the phone and make an appointment, we would be delighted to show you around.