Welcome to the Autumn Term. This term will be an extremely busy but exciting one in Year 2. Our topic for the first half of this term is 'The Big Smoke!' We will be learning about London as it is today and also what it was like a long time ago. It has been just over 350 years since the Great Fire of London, and the children will be learning about this historic event. We will be finding out about Samuel Pepys' diary, and if he did indeed use a secret code. In Design and Technology we will be making our own Pudding Lane Bakery by baking our own bread, designing and making our own fire engines, making Tudor houses and recreating the London Skyline.
English
We will begin the term writing some postcards and letters. Following this, we will look at diary entries and newspaper reports which will all relate to our topic of the Great Fire of London.
Reading
We like to make sure every child has the opportunity to read with their teacher, at least once a week but are expected to read at home everyday. Reading books will be changed on a Monday, Wednesday and Fridays.
Maths
For our maths this term we will start by focusing on the fundamental concepts of number and place value. We will begin to learn to recall and use multiplication facts for the 2, 5, and 10 multiplication tables. After, we will progress to addition and subtraction.
Homework
Homework will be set every Friday on Teams. This will either be English, Maths or Topic work and spellings. Homework will be handed in the following Wednesday and the children will have a spelling test each Friday.
DT
This term we will be designing and making our own fire engines.
Science
In science we will be learning about
Healthy living and Animals including Human
Basic needs
Know the basic stages in a life cycle for animals (including humans)
Know why exercise, a balanced diet and good hygiene are important for humans
Who is the Mystery Guest?
We had a bit of a surprise at the start of this Autumn term when we found footprints, in our classroom, leading up to an old looking suitcase. Inside the suitcase was a jar of marmalade, some marmalade sandwiches and various bits and pieces. However the mystery person was nowhere to be seen so we decided to go on a hunt. Guess who we found? It was Paddington Bear and he was sitting in our on site Forest School area soaking up the sun.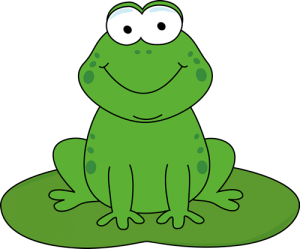 Every Friday, the children in Arrow Class take part in Friday Frog Club, where time is provided for the children to test their number bonds, multiplication tables and division facts in a fun and engaging way through pledging their allegiance, singing the school song and by answering a range of questions in a five minute deadline. All classes celebrate their achievement and progress by hopping onto their next lily pad and receiving a sticker to celebrate success.
Our Teachers
Mrs Broadbent
Teaching Assistant
Things To Remember
PE will  be on  Tuesdays and Fridays. Please make sure that PE kit is worn that day to school.
Helpful Information