Welcome to Pentaloe Class
Welcome to the Autumn Term in Pentaloe and what an exciting term it will be!
We have PGL to look forward to and the children will be taking on roles of responsibility around the school.
Our topic for the first half of this term will be history based: we will be looking at the events of WW2 and the effect it had on Britain and the local area.
PE sessions will be Mondays and Tuesdays (PE kits should be worn to school for those days) and we will be doing the daily mile Wednesdays to Fridays.
We will also be swimming after half term – details to follow.
The children are welcome to bring trainers in a bag for those days. We are also hoping to use the school field for breaks for as much of the year as possible but children will need wellies in school to keep their school shoes clean.
Homework
Homework will be set on Teams on Thursdays and will be either focussed maths, reading comprehension or research-based work.
Reading
We are incredibly passionate about reading: it really is the key to open so many doors for the future and a great way to switch off from the everyday worries of the present!
We have gathered a continuously growing library of fabulous Y6 books from different genres on our class shelves, so our children have an enormous choice of both classics and brand-new stories hot off the press. I will be asking children to read daily as a priority, and to complete a journal which they can decorate and update as they go, and we can celebrate these in class.
Our Teachers
Mrs Fraser
Teaching Assistant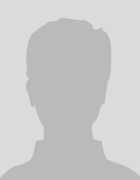 Mr Gladwin
Teaching Assistant
Things To Remember
We will continue to have PE sessions on Tuesdays and Fridays (PE kits should be worn to school for those days).
Helpful Information